Productivity & Performance Solutions for IBM® DB2® Databases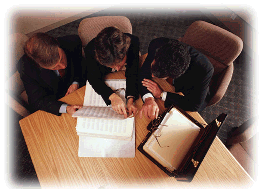 Improve application and data availability for your database applications. Fast copy and cloning for DB2, LUW, Oracle, SQL Server. Improve bufferpool performance to help make your Applications run better. Improved operations with automating data maintenance, SQL performance improvement, log analysis, and data propagation.
Data Delivery, Fast Refresh and Cloning for IBM® DB2® z/OS, DB2® LUW, Oracle®, SQL Server® Databases
Solutions for delivering current, up-to-date data to websites, data warehouses, test on mainframe and distributed platforms. Our leading database cloning and fast copy / refresh products, BCV4 and BCV5, help DB2, PeopleSoft® and SAP® users on z/OS® have extremely fast copy times and greater availability.
Our XDM Cloning, Test Data Management, and Masking solutions help users of DB2 LUW, Oracle, SQL Server clone databases and tables for rapid deployment and refresh of environments for QA, test, data warehouse and more. Request our 10 minute video overview of these products to understand why we offer the most complete cloning tool and test data management solution on the market.
zDynaCap® - Meet or Exceed SLA's While Reducing Your Mainframe Monthly License Charges.
Under Sub-Capacity workload charging (WLC pricing, vWLC and aWLC), the IBM® software license charge is easily the largest single monthly invoice. zDynaCap's automated capacity balancing and DC optimization lets business critical and time critical work get done at the lowest possible MLC cost while meeting or exceeding Service Level Agreements. If you are under WLC (Workload License Charging) with a MLC, BAU or ESSO contract, you owe it to yourself to see how much zDynaCap can save. The product offers the possibility of automated capacity balancing and is delivered with custom balancing policies for your environment to get started quickly. zDynacap offers a Cockpit view with reporting that includes current status and high water marks within the current billing period and more. zDynaCap provides granular, specific z/OS intelligent soft capping with its dynamic capacity balancing features. Supports Country Multiplex and Mobile pricing.

Guard your SLA's and save more money when compared to BMC's iCAP® and zCost AutoSoftCapping®.

For more info, click:
12 MLC Cost Saving Strategies article    
zIT Consulting site for Savings on Monthly Software Invoice
See zDynaCap Ad in Enterprise Executive and ETJ magazines
zPrice Manager® - Granular Control to Optimize IBM WLC Software Costs while Maintaining or Exceeding Your SLA's.
It is essential for any data center to monitor all pricing relevant thresholds in real time and to react on events automatically, in order to control costs and maximize ROI. Until recently two values, the actual number of MSUs used and the Rolling 4 Hour Average (R4HA), have been the determining factors for the MLC software pricing. The default z/OS soft-capping options, DefCap (Defined Capacity) and GCL (Group Capacity Limit), are inflexible methods to at least reduce the risk of running into avoidable peaks, but they are rarely effective cost management tools. With CMP, MWP and zCAP new pricing layers along with evolving implementation rules, MSU management is elevated to a whole new level of complexity.

In this ever-changing world of zSeries software pricing, how can customers perform real time MSU cost management? The answer is zPrice Manager.


Inspect CPU for IBM® CICS® Performance (ICPU)
The low overhead CICS Application Performance product that helps applications programmers and performance analysts find programs and code causing issues and spikes in CPU usage. It does what monitors simply can not do. ICPU is different than a CICS performance analyzer. The low overhead allows it to run anytime on production systems to provide invaluable insight into the CPU usage for improving performance of applications programs. Also, ICPU helps lower MLC license charges by helping to identify and remedy high usage apps. Supports CICS 4.1, 4.2, 5.1, 5.2 and 5.3. Supports Adabas® Natural® too.
For additional info see Inspect CPU for FAQs: ICPU FAQs
To see a web video, click here for Inspect CPU for Application Performance!
Performance Tools for DB2® Environments
Efficient SQL and Buffer Pool tuning improves performance and saves on expensive mainframe resources. However, tuning usually proves to be challenging. We have designed tools to be easy to use, offer expert system problem detection, problem resolution, and guidance as well as automated audit with pro-active notification for impending problems. BPA4DB2™ supports database Administrators by analyzing the I/O behavior of DB2 subsystems and DB2 groups. Traditional monitors provide surface level information, BPA4DB2 gives the insight and information needed to truly maintain system pool performance.
SQLQC™ provides Quality Assurance for Dynamic and Static SQL. SQLQC is designed to detect the few statements within the thousands that create the performance problems. It reports on Top CPU Burners, Statements with highest elapsed time, top consuming users, Top I/O contention, Actual vs Optimizer, and much more. The tool digs deep and analyzes the root causes of SQL problems (from mainframe and distributed systems) and it shows ways to resolve them.
Increased system performance and resource cost savings make these tools a must have in z/OS shops.

Capacity Planning, Performance & SMF Analysis for IBM® z/OS® Systems
Powerful capacity planning and performance solution for z/OS, Unix, and Windows. Managing capacity and performance is a complex task. We help you ensure your Service Level Agreements with better control and reporting for optimizing software costs on z/OS platforms.