Save on License Cost, CPU Cycles, I/O, and Valuable Staff Efforts with ESAi Tools
ICPU - Inspect CPU for IBM® CICS® Performance.
The low overhead CICS Application Performance product that helps both Applications Programmers and Performance Analysts easily find programs and code causing issues and spikes in CPU usage. It does what monitors simply can not do. ICPU is different than other CICS performance analyzers. The low overhead allows it to run anytime on production or test systems to provide invaluable insight into the CPU usage for improving performance of applications programs. Also, ICPU helps lower MLC license charges by helping to identify and remedy high CPU usage apps and lines of code. TCB and other information from ICPU helps identify best candidates or 'low hanging fruit' to obtain threadsafe benefits.
Supports CICS 4.1 through 5.5. In addition to COBOL source support, Adabas® Natural® is supported.
For additional info see CICS Tuning Brief
To see a web video, click here for Inspect CPU for Application Performance!
Productivity & Performance Solutions for IBM® DB2® Databases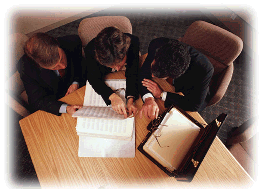 Improve application and data availability for your database applications. Fast copies, Data Masking, better bufferpool and SQL performance help make your Applications run better.
See improved operations with automating data maintenance, SQL performance improvement, log analysis, and data propagation
Data Delivery and Cloning for IBM® DB2® Databases
Solutions for delivering current, up-to-date data to websites, data warehouses, and diverse platforms. Also our leading database cloning and copy products, BCV4 and BCV5, help DB2, IMS, PeopleSoft and SAP® users on z/OS® have extremely fast copy times and greater availability .
Capacity Planning, Performance & SMF Analysis for IBM® z/OS® Systems
Powerful capacity planning and performance solutions for z/OS, Unix, and Windows. Managing capacity and performance is a complex task. Intelligent soft capping and dynamically managing caps to lower the monthly IBM MLC invoice adds further challenges. Defined Capacity (DefCap), Group Capacity Limit (GCL), etc need to be frequently managed to be effective. We help you ensure your Service Level Agreements with better control and reporting for optimizing software costs on z/OS platforms.
Web and Server Based Emulation
Reduce PC cost of ownership and extend terminal applications to the Web with our web server-based terminal emulation solutions. 3270, 5250, Unisys, and over 80 terminal types.